Evolutyz Corp Strengthens Leadership Team, Hires Industry Veteran Peter Jin as Chief Operating Officer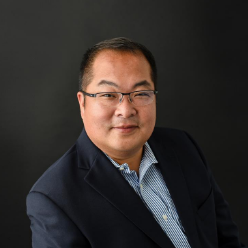 Chicago, IL, October 7th, 2020 – Evolutyz Corp, a leading Global IT Products and Services company, announced today that Peter Jin is joining the management and executive leadership team as Chief Operating Officer.
Peter is a technology thought leader specializing in Quality Assurance (QA) and Quality Engineering (QE). Before joining Evolutyz, Peter was head of QA at Domino's Pizza and was instrumental in transforming a manual testing organization to a fully automated quality engineering organization. Peter also held multiple leadership roles in large enterprise organizations like Ticketmaster, Southwest Airlines, Redbox, OfficeMax, and Sears Holdings. During his career spanning over two decades, Peter has managed many complex multi-million-dollar projects and IT experts worldwide.
During a corporate wide announcement, Peter mentioned, "I'm thrilled to join the Evolutyz Corp executive leadership team. Evolutyz is poised for continued growth in the areas of Quality Assurance (QA), Quality Engineering (QE), and deep tech areas. Being on the client-side for over 20 years, I fully understand the challenges an organization faces while working with external IT vendors.  My goal is to fully remove those challenges and build a delivery organization that will help Fortune 500 and top Global companies achieve success while removing the struggles of working with an external partner."
Srinivas Arasada, Chief Technology Advisor, said, "We're excited to have Peter join our executive leadership team when we are chartering the technology and innovation roadmap for our customers. With Peter joining our technology leadership, I am confident we will add immense value to all our existing and potential customers. He brings a unique blend of being a great technology thought leader and also a true innovator to solve some of the most complex business issues."
ABOUT EVOLUTYZ CORP
Evolutyz Corp is a leading next-generation IT product, platform, and services company that delivers guaranteed business outcomes, seamless customer experience, actionable insights, and IP-led digital transformation. Evolutyz Corp brings an unparalleled knowledge of domains, markets, and technology platforms, to enable clients to realize their business goals. For more information, visit evolutyz.com.