Your 2020 Enterprise Journey is Incomplete without these 5 Key Highlights of Cybersecurity
As we look back at 2019, cybersecurity made enough noise to alert businesses that security is something everybody should prioritize in their workflow. The technology used to detect cyber risk in the last year would continue as a serious topic in 2020 to gain traction in the digitized business world. Amid security concerns, enterprises should also learn to balance the rapidity in digital transformation and cloud technology adoption to secure the business activities in 2020 and ahead. In that case, security awareness will be the talking point, which will turn as a keyhole to see new threats, risks, and technology considerations for the secured workflow. Fortunately, you don't need to dig deeper into every trending topic (security) on the internet; we did it for you in a simpler and effective way by mentioning 5 key highlights of cybersecurity. So the dish is ready, but you should figure out the right chef's hand to master the recipe.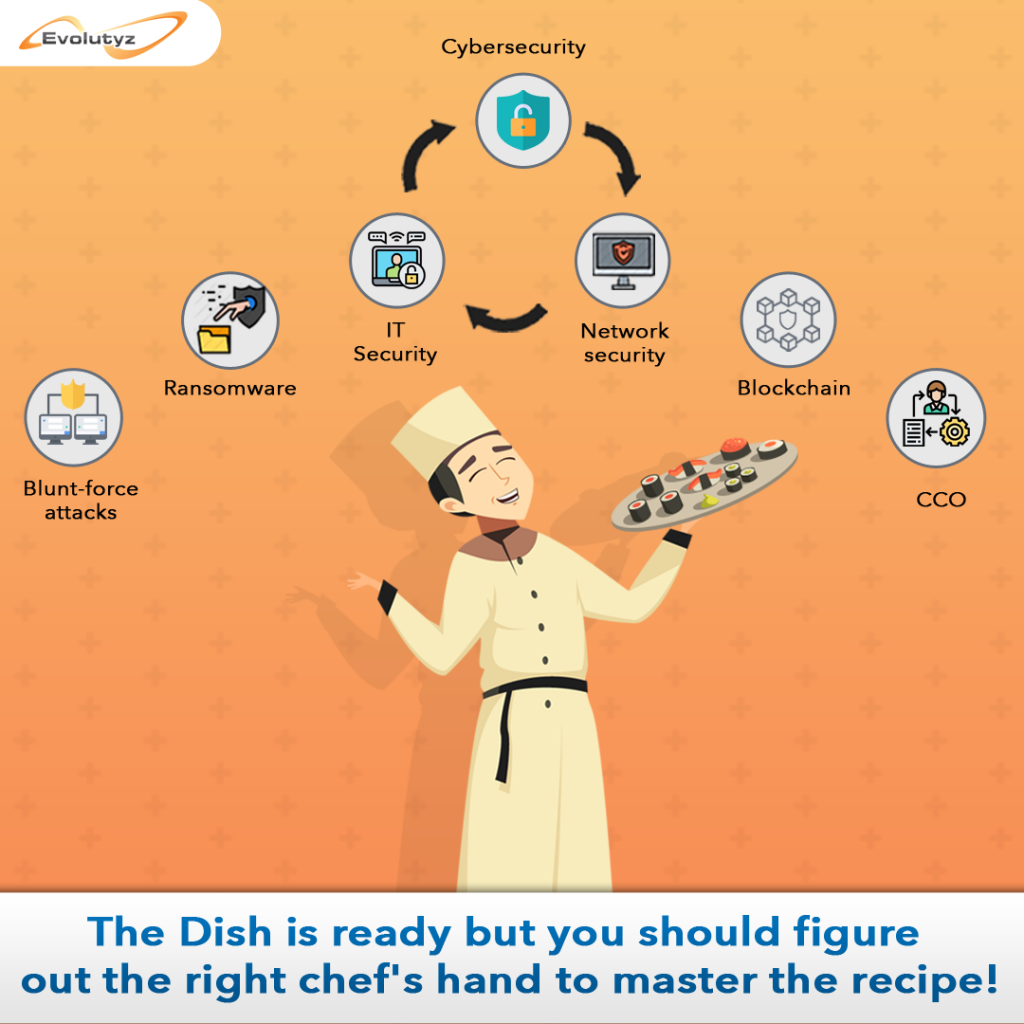 Mixed challenge of Cybersecurity vs. IT security vs. Network security
The act of cybercriminals is not specifically limited to any column in the list of cybersecurity risks. Electronic systems, networks, cellphones, and computers are some examples to name a few, but cybercriminals can trick the device or system to access, change, delete data, or extort payment easily. And this can be achieved when they're able to control cybersecurity, IT security, and network security. However, you can stop these attempts when you understand and strengthen Cybersecurity vs. IT security vs. Network security.
Cybersecurity is the sub-part of IT security embedded to protect digital data on networks, computers, and devices from suspicious/unauthorized access, attack, and destruction
Network security uses the combination of hardware, and software to protect the data, the prime focus of Network security is to safeguard the IT infrastructure from the ways that are visible to intercept and modify the data
Ransomware was a hot mess in 2019, and it may replicate in 2020 too
As per Mcafee, an early report in 2019 says that "Ransomware attacks grew by 118%, new ransomware families were detected."
The count of ransomware attacks has increased in the year 2019. And the year 2020 may result similarly as the attackers have enough room to create new samples using obfuscation technique or evasion technique. If they didn't face any stumbling block, then they keep developing new permutations of the available samples and distribute all over the digital space to disturb the workflow. Moreover, this could be even more hazardous if security vendors fail to trace their roots in 2020. 
Another reason for increasing ransomware in 2020 could be due to the over-reliance of businesses relying more on point-of-sale equipment and more dependency on technologies like AI, ML, advanced analytics, etc. When the adoption of new technology increases, it certainly opens the door for cyberattacks and makes the attacker's point of entry susceptible.
Attackers are less keen on zero-day vulnerabilities but more on blunt-force attacks
Zero-day vulnerabilities were in the news for a long time last year, but in 2020 it may not be the case. Instead, attackers will try to hone simple strategies, like controlling network operations through third-party or unpatched systems. APT33 is the best example to suffice the context. This group of cyber attackers uses brute-force password spraying when they plan to control critical IT infrastructure. In fact, these methods have seen success most of the time. To counteract these threats, cybersecurity practice needs to strengthen the basics and build a strong security foundation.
New Job role in the cards- CCO (Chief Cybercrime Officer)
As the adoption of new technology in the companies workflow is increasing, the new job role of Chief Cybercrime Officer is all set to disrupt the IT industry in 2020. The CCO's role revolves around cyber-ready solutions to prevent breaches; take the lead to examine the cybercrime situations and provide a robust connection between the board and the rest of the organization. 
In a recent development, conservative party manifesto of the UK General Election is keen to have a national cybersecurity force, and giving hints of CCO job role will be popular and crucial for the year 2020.
Blockchain is all set to ramp up in 2020 to combat deepfake problems
By 2023, up to 30% of world news and video content will be authenticated as real by blockchain, countering deepfake technology. Using technology to counter fake news is an effective way to refine the digital content to deliver valid information to the end-users. The recent development in blockchain technology is fueling this prediction to make it happen in real life. In practice, this would mean the fake photographs and video content will be identified by delegitimizing genuine recordings with the help of the middle layer to spot malicious alterations. This process can be achieved by blockchain-powered detection and authentication technology.
Also, Gartner's report mentioned above provided more visibility to the fact and hints that big players in the industry would soon adopt this technique in their workflow.
Cybersecurity solution advice in 2020 isn't all that different from that of the previous year, we at Evolutyz Crop using cutting-edge technologies to develop new frameworks to secure your workflow against any confronting cybersecurity risks. Besides, our expert team is also working on new solutions to identify the workflow vulnerabilities due to emerging cyber threats and guard them to ensure high-level security. Contact us to know how we can provide you with the latest cybersecurity solution to ensure your enterprise journey in 2020 is free of cybersecurity risks.