Five Reasons why Digital Transformation is Essential for your Business Growth
Businesses use technologies to extract the possibilities, efficiency gains, and customer engagement for better business opportunities. But many small and big companies fail to understand the necessary change and existing practices that are outdated. Digital Transformation is beyond technological change that works as a set of standards to ensure you're not missing anything that could affect your company's growth.
It's a good move to upgrade and streamline your workflow with Digital Transformation techniques!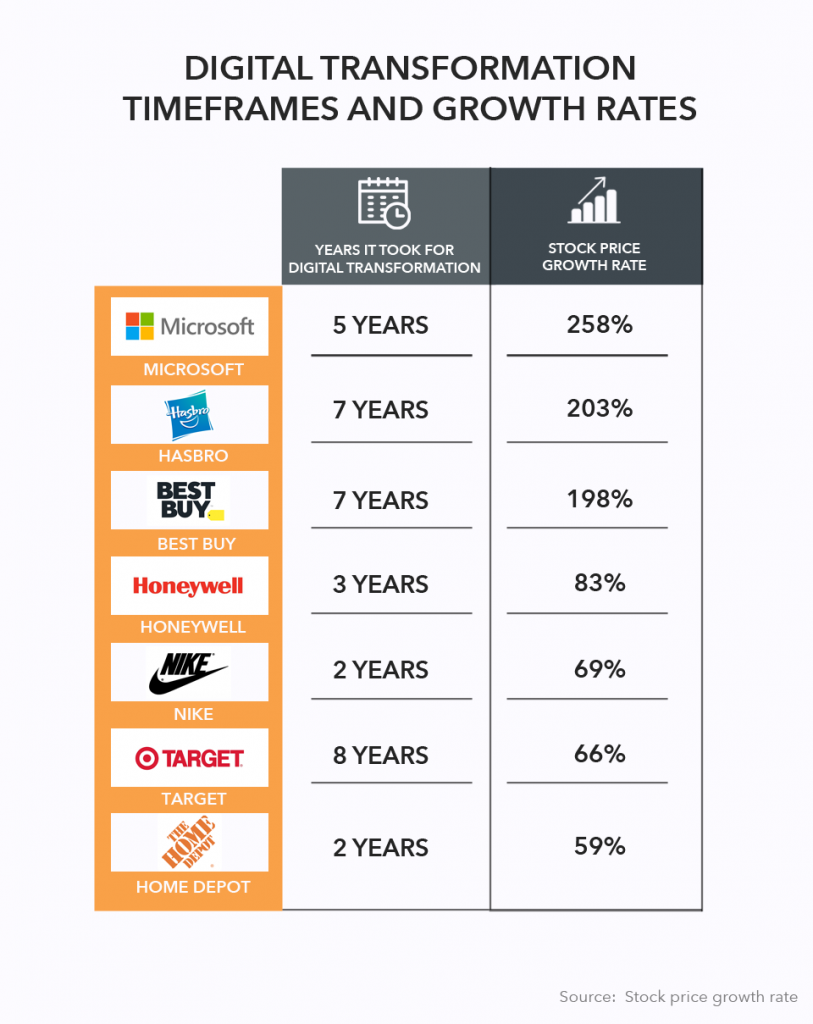 The right use of technology comes with an ability to understand the business standpoints. To name a few, customer behaviour, market environment, industry economy, regulatory laws, and competition are a few aspects that matter utmost. When you attempt to understand these critical areas of business standpoints; you need advanced techniques to pull out the valid information, and that comes when you streamline your workflow with advanced Digital Transformation techniques. Hence, continuous innovation and evolving with Digital Transformation methodologies improve your business operations and the business results by minimizing incompetence and loopholes that navigate to avenues for growth.
5 reasons why Digital Transformation is essential for your business growth
To align the workflow and business process:

Tasks executed over time and dependent on the activities that are redundant and time-consuming could have a complete makeover to suffice the business process.

Boost the customer experience:

Aligns the data, data analytics, and communication between service lines to provide the collaborative results that help businesses to understand customer requirements and offer more to existing/new customer base.

Improves flexibility and efficiency of the business process:

Provides insights of inter-department flow and information usage to minimize the redundant tasks to cope-up with the changing priorities and business goals.

Resilient to future development:

Compatible to future avenues for growth and blend well with the modern workforce to look ahead towards trifecta that will be used to evaluate the business success. 

Enhances speed to market:

Blends agility and faster flow of information with automated workflows that increase the market release pace, which also ensures quick feedback and response from customers.
How should you use Digital Transformation in business?
Digital transformation is not a new concept anymore. The new evolution of technological change in businesses such as the Internet of Things, machine learning, blockchain, and chatbots to virtual reality has changed the viewpoint of businesses to operate, react, and strategize the business plan. And this is merely the beginning of the new digital world to comprehend future needs.
Have you ever wondered, what matters most to your business growth? What it boils down to be standout in the current market scenario? It's about understanding the changing needs of your customers, and how you interact with their requirements using technology, and then improve the internal workflow to sync well with changing needs.
Digital transformation for business works in two ways: 
1) Customer-facing part- It's a process to uncover digital customer experience by initiatives that extract the pain points throughout the journey. Customer experience provides far beyond an overview of digital dimensions that coincides with business verticals, specific processes, business functions, and use cases. Thus customer-facing part could be middleware for sustainable business results.
2) Internal aspect- It's more about internal communication that circulates and connects information mobility and customer interaction on a regular basis. It also plays a role in data backup, cybersecurity, compliance, network architecture, and other decision-making processes.
Therefore, you need to find the right balance of the customer-facing part and internal aspect of digital transformation in order to make the best use of the technologies and keep up with the growing threat of abrupt technology disruption in the industry. 
"To be successful in your business, the initial step should be the customer insights. And Digital Transformation caters it all in a sophisticated way."
The future of business growth is digital, be it cloud service, IT operations, security, research, or even marketing, every perimeter of business aspect will have a bit of digital transformation involvement. However, adopting advanced technology changes in a workflow comes along with critical challenges. If you're keen to make your digital transformation journey smooth and beneficial, then Evolutyz Corp is the perfect choice for you. We provide a range of products and solutions that represents enterprise-level IT services. With limited resources, unlimited wants, and challenging business demands, Evolutyz Corp is a future-proof evolution of endless opportunities. Contact us today to know how we can help you level up with suitable digital transformation solutions and services.