Evolutyz – A Year In Review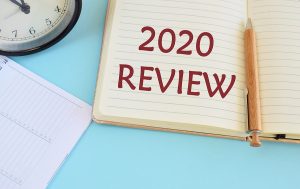 2020 has been a challenging year, testing the mettle of businesses worldwide. Those who thrived did so because of their vision, exceptional service, operational efficiency, and most of all, their people. Now that the year is winding down, we want to take a few moments to celebrate the qualities that have proven our ability to achieve the extraordinary and empower our clients to overcome their limits.
A Year of Growth
Though many businesses had to modify their expectations in 2020, it's clear that our team didn't settle. As of this posting, our company is on track for 25% revenue growth this year, showing our ability to respond to the new paradigm and attain prosperity in an unpredictable year. With our drive and adaptability, we also held onto our standing as one of the Inc. 5000 America's Fastest-Growing Private Companies, demonstrating 80% growth over a timeframe of three years.
During that time, we even managed to retain all of the clients we had at the end of 2019 while adding six new clients. Our IT consulting solutions and IT staffing solutions are on track to flourish next year as well as respond to the business and tech trends of 2021.
A significant contributor to our ability to expand our revenue and preserve our client relationships was the expansion of the Evolutyz Corp team. In a year, we almost doubled our workforce:

"With the pandemic and digital workplaces becoming more prevalent, we are more resilient than ever before," said Raghavendra Hunasgi, Chief Marketing Officer at Evolutyz. "Our teams utilized the opportunity of remote work in upskilling, and we are proud today that 96.4% of all our resources are certified. We also focused on enhancing our expertise in offerings – especially AI, ML, RPA, and Cloud offerings – to serve our customers better in the coming years."
A Year of Togetherness
As with all business success, our 2020 achievements were the results of our exceptional people. This year, our transition over to the Lever hiring platform increased our hiring practices' efficiency and the overall experience of professionals connecting with Evolutyz. Once top talent joins our team, we know that we must keep them around. Here are just a few of the activities and programs we implemented this year to keep our people happy, engaged, and energized for the challenges ahead:
We began the year by spreading the warmth, sending Evolutyz branded blankets to all of our team members in the US.
Organized Fabulous Friday learning series, in which our team had the opportunity to sit back and learn something new during lockdown days.
Ran an exciting Remote Work Diary photo contest to share our workspaces.
Arranged regular fitness sessions led by personal trainers to keep our employees healthy in body and mind.
Distributed healthy snack boxes to our employees in India and the United States.
Gave out a week's worth of pay as a bonus to our W2 employees in the United States, thanking them for all of their hard work this year.
More than just taking care of our work family, we feel it's essential to care for our communities as well. This year, our entire team answered the call to fulfill our corporate social responsibilities by generously contributing to our neighbor's in serious need.
Our employees in the United States raised money to support Meals on Wheels America while our India-based team made contributions to the PM Cares fund. In both instances, Evolutyz matched 100% of employee contributions, resulting in $5,000 for Meals on Wheels and $7,000 for PM Cares.
A Year of Gratitude
All of these milestones show just how fortunate Evolutyz has been in an unparalleled year. We want to thank our employees, our consultants, our clients, and our communities for the contributions to our recent success and wish everyone well in New Year.
You can stay connected with the latest Evolutyz news! Check out our blog for new insight and awards, milestones, and activities.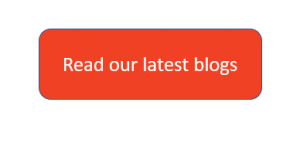 Related Articles
The 4 Key Benefits of Continuous Integration Testing for Your Business
Evolutyz Launches New Website & Recognized as One of the Inc. 5000 America's Fastest-Growing Private Companies
Evolutyz makes it to the list of Best Workplaces for 2020