Showcase your personality in group discussion (GD)
Group discussion is another stage of campus recruitment process, where your communication skills, confidence, knowledge and leadership qualities are judged by recruitment panel. For a successful group discussion it is important to be well prepared in advance. Today we are highlighting some useful points which will help you to get through a group discussion successfully.
Looking to find great jobs without all the headache?

Communication Skills
Power of expression is very important in group discussion you have to talk effectively to convince others. Here you need to create an impact by your knowledge of the subject. Be precise and clear; speak to the point, neither more nor less. If you do not find your communication skills up to the mark or you find it difficult to communicate your thoughts to others then it is better to join an institute that offers specialized course in public speaking. This will raise your confidence level and give you food for the thoughts.
Knowledge and Ideas
Clarity of ideas and knowledge of the given subject are important, these skills come from consistent reading on various topics i.e current affairs, politics, science and technology and so on. For in debt knowledge go through Internet, read books and news papers discuss with your group in college or university.
Leadership Qualities
The motive behind a group discussion is to judge individual's leadership qualities. The recruiter becomes mute spectator once the discussion starts. Here you should showcase your tactfulness, knowledge and understanding on the topic. Your views and thoughts must be motivating and influential enough to convince other candidates, who are equally competent.
Body Language
Your gesture posture and behavior also count in group discussion. Sit properly be yourself, don't try to be someone else you are not. Be confident not over confident.
Listening Ability
By listening others you can develop better thoughts and lead an entire group, do not interrupt when other candidate is expressing his/her thoughts, be a good listener first.
Find Balance
If you want your views to be heard then don't be fully agreed or disagreed to anyone. Come up with your own thoughts, and do not make other feel that you are against or in support.
Eye Contact
When you speak then try to make an eye contact with everyone in a group. This will help you to grab more attention and response.
Points to Remember
Sound knowledge on various topics helps to get through a successful group discussion. Candidate with good reading habit has more chances of success.
Avoid using slang language/ words.
Be positive and don't be over confident.
Group discussion is not a debating stage; express your points without any argument.
Your language must be simple, direct and to the point.
Address the entire group in such a way to make everyone feel that you are speaking to him/her.
If you have any doubt on the subject/topic then clarify before the discussion begins.
If you're looking for guidance on your next group discussion or your overall career, you can keep touch with the latest tips at the Evolutyz blog.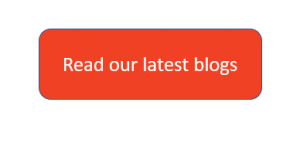 Related Articles
6 courses can help you to land a job more easily
Why You Shouldn't Ignore Hobbies And Interests In CV