How Evolutyz's 2021 Roadmap Can Help You Achieve Your 2021 Business Goals
There is no hand to catch time, as the expression goes. Rather than wait for the worst of COVID-19's challenges to abate, our executive team took action to grow our revenue stream, IT investments, and employee benefits rather than ride out the storm. This positioned us perfectly for 2021.
Now, we're preparing to create more opportunities for our business and lay the groundwork to expand our revenue by 33% this year. How do we plan to do it? Here are some of our strategies for achieving our 2021 business goals, which you can use to unlock your visions for the future.
Expanding Our IT Solutions
Last year was an opportunity for the Evolutyz team to lend a helping hand to our clients in a topsy-turvy world. While many organizations took an involuntary response to their 2020 tech needs, our IT consulting solutions and IT staffing solutions continued to focus on adaptability, scalability, and productivity for the future.
Innovation is a cornerstone of our business, so we imbued every project or placement with a spark of creativity and ingenuity to get clients to the next level. That's no exception this year as we prioritize these essential and high-powered technology solutions:
Chaos Engineering – The complexity of the world and distributed information systems now used to run businesses make predictable and fault-tolerant processes necessary. By implementing chaos engineering, Evolutyz can help clients verify the steady state of any system and test them to determine their readiness for the unruly nature of real-world operations. The end result is more flexible and resilient systems and businesses.
Robotic Process Automation (RPA) – Not every task requires direct human oversight or creativity to function. Moreover, automating these tasks can help to reduce costs by 25% to 60%, increase productivity, and improve overall accuracy. Plus, RPA can free up our clients' teams, empowering them to problem-solve and innovate more often.
ERP Test Automation – Typical ERP software can streamline and harmonize business systems that might otherwise be at odds, but often require a frequent battery of tests. Rather than dedicating in-house or outsourced labor to testing, we want our clients to be able to automate as much of the process as possible. ERP test automation frameworks are the key to peak performance and will be a vital part of our enterprise resource planning solutions in 2021.
Cloud Migration – The pandemic prompted many organizations to finally abandon some of the more pernicious elements of on-prem legacy platforms in favor of the cloud. Yet there are still holdout clients we hope to help phase out on-prem in 2021 and embrace a multi-cloud framework. Overcoming cloud migration challenges can be done with greater efficiency if you work with the right digital transformation partner along the way.
Offering these IT solutions in addition to our enterprise security suite, DevOps transformation, and mobile app development solutions can help to elevate client performance while diversifying our own offerings.
The lesson for your business? Embrace learning, keep an open mind, and stay vigilant about your stage in the technology adoption life cycle. Resilient companies are not late majority tech. The world can change in the blink of an eye, resulting in lost money from lost time.
Enlarging Our Reach
Companies that relied on an unvaried book of business last year were at the pandemic's mercy. The airline and hospitality industries were disrupted by unprecedented changes to travel plans and social habits. Many cinemas and restaurants were pushed to the brink of bankruptcy if they didn't go under. Any business that relied on these industries was equally put through the ringer. Though many found ways to adapt, we recognize that expansion should be a key part of any 2021 business goals.
For example, we are looking to take our agnostic approach to technologies and broaden them to clients across industries ranging from manufacturing and retail to online education and wellness. The strategy itself is twofold. One, we see a number of businesses in these sectors holding back their full potential by dawdling with modernization (digital transformation in the automotive industry is one growth opportunity we're hoping to promote in the coming year). And two, our business is better poised for success when we don't put all of our eggs in one basket.
Additionally, we want to expand our geography, both in who we serve and where our service originates from. Right now, as one of the top consulting firms in Chicago, we cater to a Midwest clientele, keeping local businesses competitive and resourceful. Yet many regions are overdue for a high-touch approach that prioritizes technology and communities, and we want to prove we're worthy of serving those needs.
With the additional goal of expanding into near-shore facilities, we're hoping to offer the same level of quality and rapid response while increasing the cost-effectiveness of our services. Though some companies might be tempted to consolidate operations, we take the stance that extending capabilities is a more sustainable option – if, like us, you use an internal scoring system to prioritize strategic leads and opportunities.
Supporting Our People
Our ability to meet our 2021 business goals depends upon the security, commitment, and engagement of our people going forward. Investing in the health, well-being, and future of employees and consultants signals we want them around for the long haul.
In 2021, the total candidate experience is top-of-mind for our leadership team. We are rolling out our own voice-based time tracking and employee engagement platform. Built in-house, this platform is compatible with the Alexa virtual assistant. It will allow people to fill in timesheets, make self-service HR requests, and ask work-based queries with their existing devices. Once we have refined the platform with our people, we will offer the tool to clients as a way of improving their own candidate and employee experience.
In addition to health and wellness plans, we have decided to provide free life insurance to all of our employees, helping to protect their families' futures, even under worst-case scenarios. We are also setting up an emergency fund and employee welfare fund to care for our people and build on our commitment to pay forward our success and stability. We have always pride ourselves in being an employee-centric business, and it's the reason we had single-digit turnover while many businesses struggle with double-digit attrition.
Making your people a priority during 2021 is essential. At the end of the day, it'll be the reason why we're able to achieve any of our goals for expanding our services, extending our reach, or growing our revenue. Though some companies chose to cut back on employees benefits in 2020, we see better long-term retention by giving our people (as well as our clients) reasons to stay.
You can keep connected with the latest Evolutyz news! Check out our blog for new insight and awards, milestones, and activities.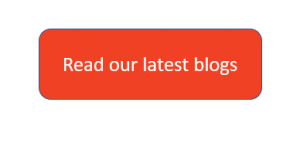 Related Articles
The 4 Key Benefits of Continuous Integration Testing for Your Business
Evolutyz Launches New Website & Recognized as One of the Inc. 5000 America's Fastest Growing Private Companies